The perfect backpack for a work environment.
Perfectly suited for your laptop and business gear.
A backpack that's both practical and stylish.
THE BACKPACK FOR ADULTS
What makes a great adult backpack? We all know backpacks are a practical choice to carry your daily gear to work, clients or university. Dedicated laptop bags are practical, and totally get the job done, but once you step into the office, you want a bag to complement your nice suit, shoes and watch. So what's it going to be? That dandy looking designer bag, or the bag that meets your practical needs on a busy day.
DESIGNED FOR A MATURE AUDIENCE
We realize that the perfect backpack for a mature audience is stylish as well as practical. That's why we designed our backpacks with both form and function in mind. We created the original SOLID GRAY® to be your perfect workplace sidekick by combining a sleek, stealthy looks with a host of practical features. The result is a mature backpack with a sophisticated look that suits for any dresscode. So go ahead, wow your coworkers and your manager with a unique hard shell backpack. Choose from a host of colors and materials ranging from subtle to bold. So if you want to blend in or stand out of the crowd, it's totally up to you.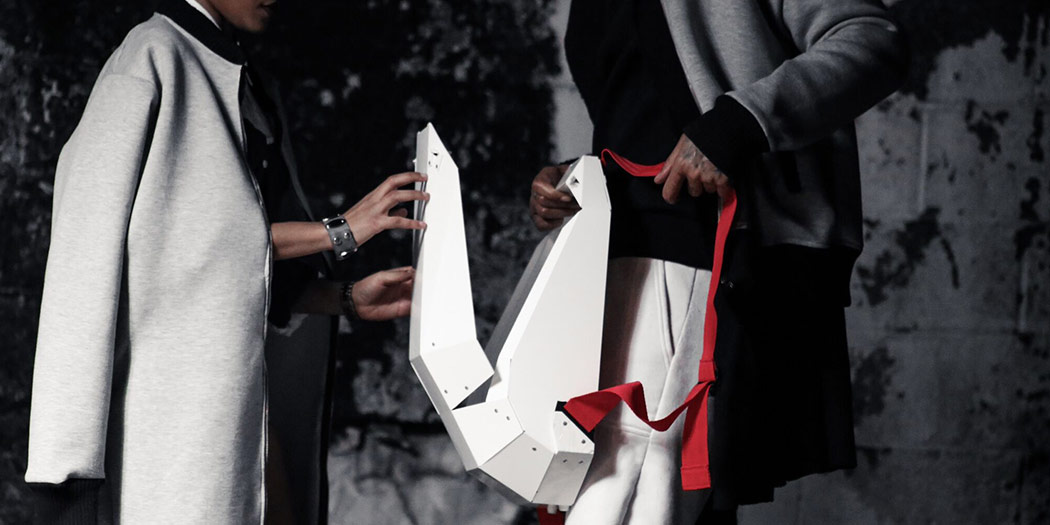 ADAPTABLE TO YOUR EVERYDAY NEEDS
Made of advanced polymer and composite materials, SOLID GRAY® backpacks are ultra strong and lightweight, offering complete protection for your gear. On top of that, a choice of modular accessories lets you tune your bag to your wants and needs. For instance, choose between stunning polymer backpacks or our aluminium series made from composite material. Add back padding for bicycle commutes or one of our stands or wall mounts to show your pack off at home or in the workplace. For functionality, it doesn't get any better than our adaptable organizer. You can setup and rearrange the organizer to sort and arrange your notebook, charger, tablet, papers and other work gear exactly the way you like it.