The ultimate streetwear backpack to compliment your look.
The backpack that's customizable to match your sneakers and outfit.
Featured by Uncrate, HYPEBEAST and many others.
THE BACKPACK FOR YOUR STREETWEAR WARDROBE
Meet the perfect backpack to finish your streetwear wardrobe. Men's backpacks have always been boring and limited. Because they are focussed on function, but not on style. SOLID GRAY is here to change all this. With a range of backpacks that are a combination of functionality and casual street style. We understand what guys want. When you hit the streets, you pay attention to your sneakers, your cap and your favorite hoodie, so you want a backpack to be just as unique and stylish. SOLID GRAY backpack is unlike any other backpack. It's no surprise that Uncrate, HYPEBEAST and many others featured and endorsed SOLID GRAY for it's innovation and street like style.
A STYLISH BACKPACK FOR THE STREETS
Hit the streets and rock the city, and wear your SOLID GRAY backpack to carry your gear in casual style. Around the world, sneakerheads and streetwear fans embrace SOLID GRAY backpack. They love how it's endessly adaptable to your favorite sneakers and caps. Check out our polymer series, and pick your choice of exchangeable shoulder straps and other accessories. Or go for the ultimate in luxury, and pick our exclusive Aluminium edition.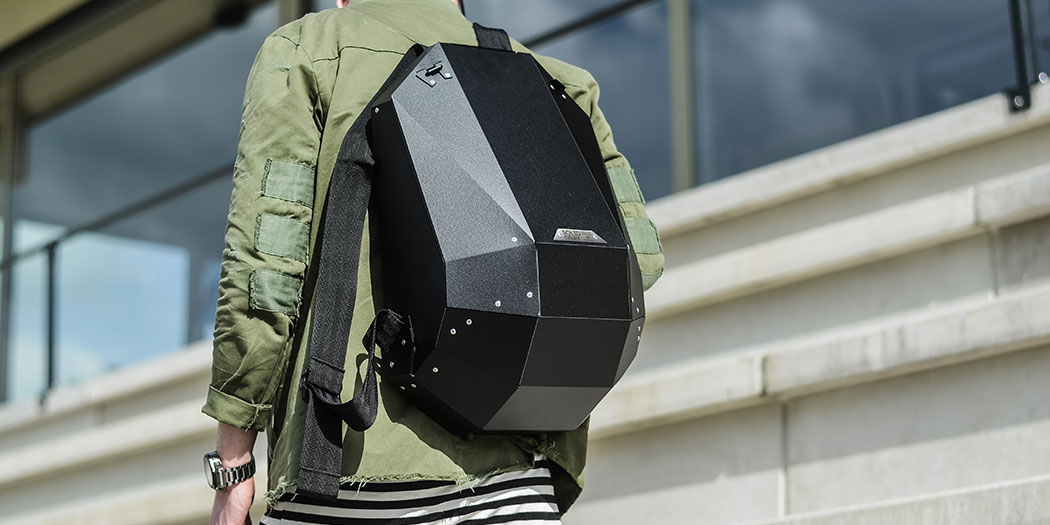 WEAR A BACKPACK THAT MATCHES YOU
Because SOLID GRAY and its accessories are fully modular, you can customize your backpack. Create a custom look to compliment your casual urban look. Wear blue straps to match your watch, and switch for the red ones to match those sweet sneakers the next day. Whichever way you setup your backpack, you can be sure its matches you and you alone. Hit the streets wearing your style and no-one else's.
THE BACKPACK THAT REIGNS SUPREME IN THE URBAN JUNGLE
Stylish and lightweight, yet rough and tough. SOLID GRAY reigns supreme as backpack for the urban jungle. We filled it with practical features like secure compartments, a hidden handle, and and adaptable organizer. Ready to be your trusty buddy on whatever streets your life takes you. Whether you use your bike or the subway to get around, we are sure you won't be disappointed with the most rugged and stylish streetwear backpack out there.