The original matte black hardshell backpack.
Matte black comes alive in faceted designs like SOLID GRAY.
Everyone can add some matte black to their personal style.
THE ORIGINAL MATTE BLACK BACKPACK
Matte black is the new black. Not just for backpacks. Cars, motorcycles, interiors, shoes, pretty much any kind of item is available in black and looks pretty darn good in it. The matte black train has been in town for a couple of years now, and it seems like it's here to stay. We are not surprised, as matte black is the real deal. It effortlessly matches any style or outfit. SOLID GRAY has been ahead of the pack. We released our first matte black backpack in 2015, and it has been a timeless fan favorite ever since.
ALL BLACK, COLOR OF CONTRASTS
Black, and matte black in particular, is weird color. Boring as it may seem at first thought, it's a color of many contrasts. In some weird way, matte black items look timeless and modern at the same time. Heavy, yet light. Bold, but subtle. Complex, yet effortless. Expensive yet casual. Maybe it's exactly this that makes it such a great color for our backpacks. Matte black material offers depth and nuances to faceted designs like that of SOLID GRAY. It makes the whole item come alive.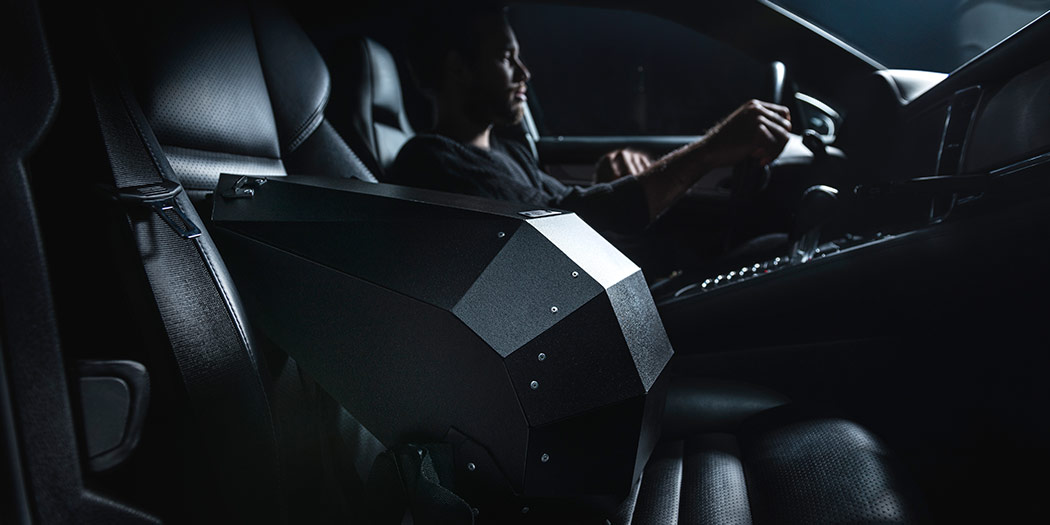 A STEALTHY LOOK THAT GOES WITH EVERYTHING
No surprise, black goes with anything. Gold or silver accessories. Bright red sneakers. Blue caps. Match your backpack to your matte black car. (Or go nuts; match your car to your backpack.) With our wide range of accessories and exchangeable straps, you can customize your matte black SOLID GRAY to suit your unique style.
MAKE IT YOURS
Everyone we meet seems to like our matte black backpacks. Whether it's techwear and streetwear enthusiasts, lovers of high fashion, or fans of minimalist style. Somehow, it seems like everyone is able to add some matte black to their wardrobe in their own way.