The original hardshell backpack that started out in white.
The backpack for men and women of al ages, shapes and sizes.
Finish your wardrobe with all white accessories.
A MODERN WHITE BACKPACK?
Why are modern white backpacks so hard to find? White is your choice of color. Your shoes are white, your wardrobe packs white, pretty much everything is available in white. Now how about a clean white backpack to go with your immaculate crisp sense of style? Recently, it seems as if black gear (like our matte black polymer backpack) gets all the hype. For a change SOLID GRAY offers the perfect accessory to compliment your favorite white outfits.
WHITE: THE ORIGINAL BACKPACK
Ever since the day we launched, SOLID GRAY has been available in white. And while white may be an extraordinary color for backpacks, but these are no ordinary backpacks. Back when we first started in 2012, we had a vision of a modern hardshell backpack that combines advanced polymer materials with a clean, polygonal design. When releasing our very limited first edition, we had to choose a first color. White is the perfect color for such a modern backpack, and the best way to highlight its extraordinary shape.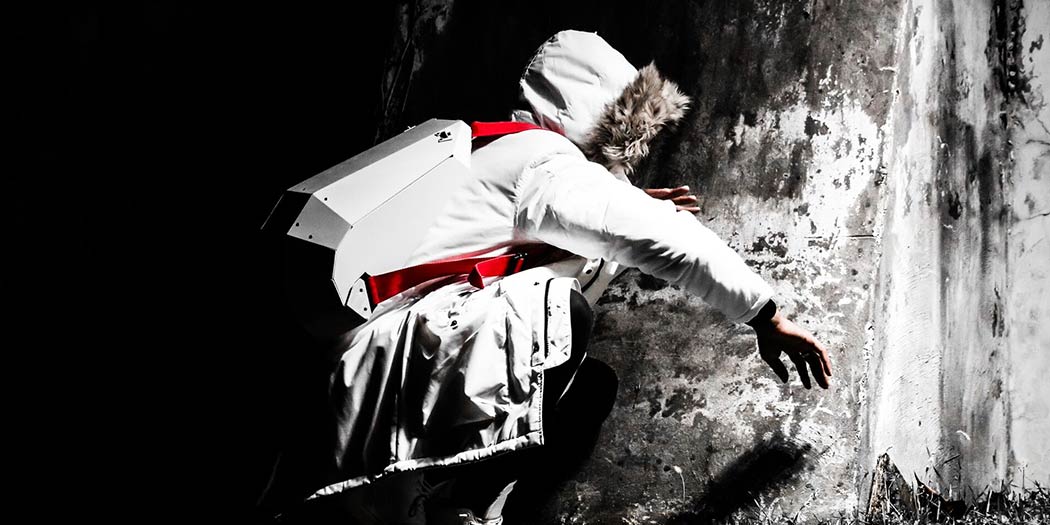 ROCK IT LIKE A CHAMP
SOLID GRAY is accurately designed and dimensioned to fit almost anyone's body type. And as such it's the favorite backpack for men and women of all shapes and sizes. Likewise, our modern white backpack is classic pick, suited to anyone daring to try it on. And while some may pick a safer black or gray, anyone daring enough to go for a modern white polymer backpack can rock it like a champ.
NEW WAYS TO SHOW OFF YOUR STUFF
So how about complete your everyday look with a white backpack? Come and check out your new white backpack here. Pick from a host of modern strap colors and accessories. Customize your backpack to your unique style and find new ways to show off your stuff. Go for the modern classic in all white, add a subtle detail by combining it with charcoal black straps or make your white backpack pop like it's hot with bold red straps. After all, SOLID GRAY is a hardshell backpack that combines exceptional style with exceptional properties, and it's worth showing off.