A true techwear backpack, full of innovative features.
High performance materials for any weather or activity.
The ultimate piece of tech wear, fully customizable.
FUNCTION COMES FIRST
When designing a techwear backpack like SOLID GRAY, it's all about the user. Functionality always comes first. Sometimes amazing style just follows naturally. Our backpacks embody the techwear philosophy by fusing a folded design with unique high performance materials. The result is a high tech backpack capable of withstanding the roughest and toughest.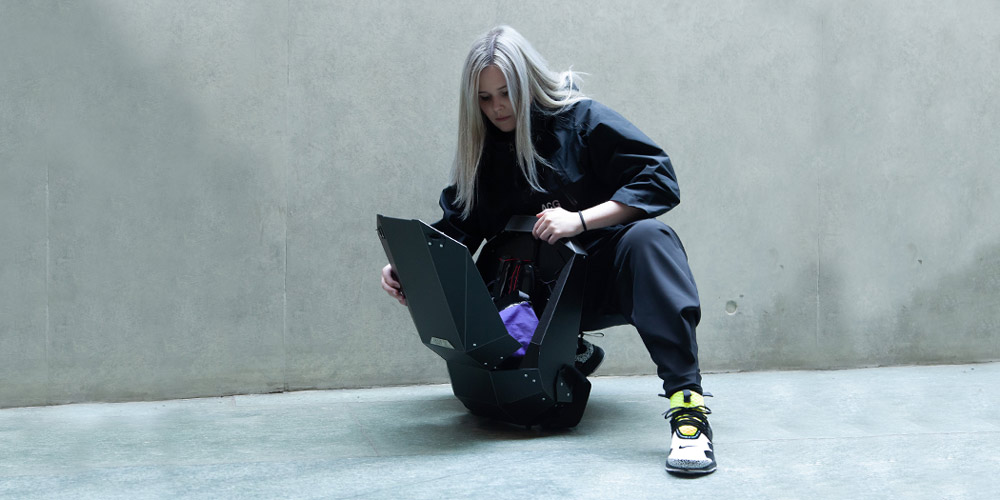 A TRUE TECHWEAR BACKPACK
Engineered to store and protect your possessions against knocks and blows and against any weather or temperature. The original SOLID GRAY backpack packs an impressive list of features. Including: exchangeable straps, a hidden handle, cut-proof material, audible anti-theft locks and a host of modular accessories. Each pack is crafted in the Netherlands in a combination of precision machining and detailed manual craftsmanship. The result of this is a true performance tech wear backpack. Ready to take the roughest activities and anything life can throw at it.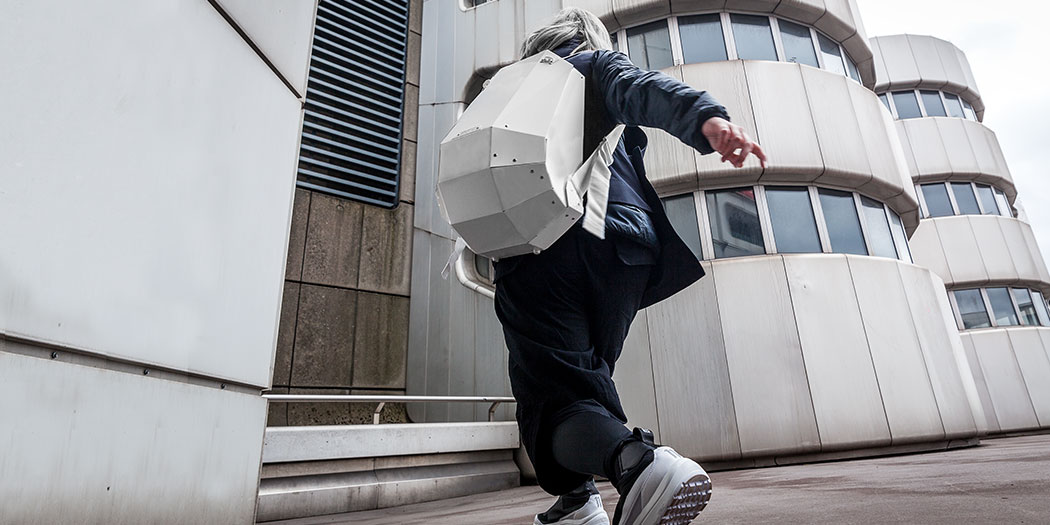 HIGH TECH MATERIALS
We craft our backpacks out of the most advanced in hi tech materials. Custom engineered polymer plastics for our Polymer Series backpacks. Three-layer aluminium composite for our Aluminium Series backpacks. Unique and highly advanced materials with exceptional properties. Strong, flexible, extremely lightweight, durable, UV resistant, easy to clean and capable of folding infinite number of times. Unlike fabric backpacks, SOLID GRAY is impervious to rain and snow. The techwear backpack doesn't get soaked and can be dried with a quick wipe. On top of that this hardshell is cut-proof, and far more resistant to wear or tear than any high tech fabric backpack can ever be. Also its low weight of only 1.200 grams will beat any fabric backpack just as easily.
A BACKPACK TO OUTPERFORM ALL OTHERS
Protect your high end gear, and at the same time complement your techwear wardrobe with a true piece of wearable tech. How about one of our stealthy black or galactic gray polymer backpacks? Maybe you are looking for something even more exclusive? How about treating yourself to the Aluminium series backpack. The ultimate hi tech backpack, king of protection and style. Whichever one you pick, get ready for a stunning piece of techwear. A backpack ready to outperform any backpack you have every seen.