A HELPFUL LIST OF SOLID GRAY® BACKPACK REVIEWS
Are you looking for a review of the SOLID GRAY backpack? Do you want to know if it's really that durable? Is it really such a great backpack in practice? And how helpful is the customer support? Than look no further! Here you'll find a list with various reviews that should give you a decent user impression of the SOLID GRAY® backpack.
---
FACEBOOK REVIEWS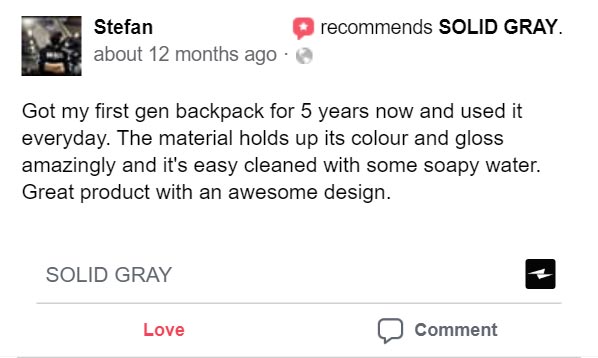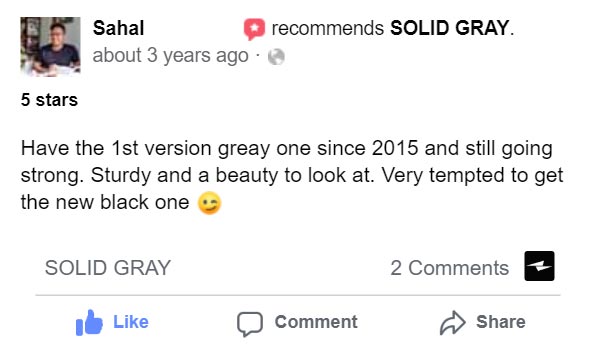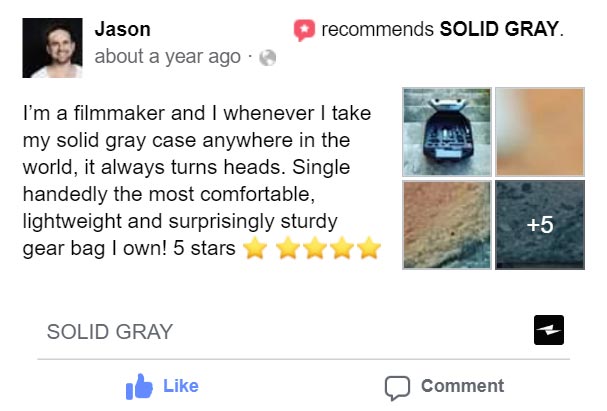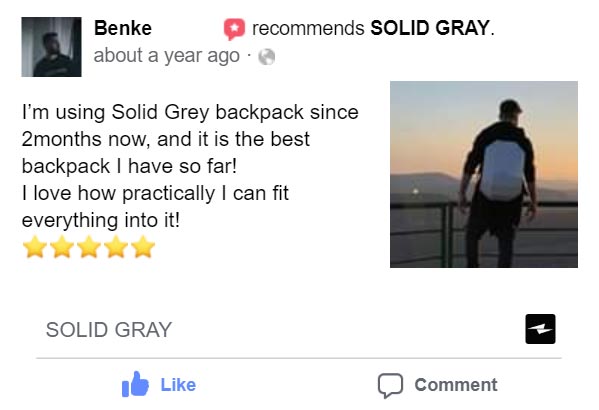 See more customer reviews on our Facebook page.
---
COMPANY REVIEWS
The Aluminium backpack reviewed by "the Manual".
"It's a stark, in-your-face design that recalls the hyper-modern future depicted in Ghost in the Shell."
The SOLID GRAY® collection reviewed on Yanko Design.
"Did I mention earlier how badly I want this??"
The POLYMER backpack reviewed by Globo Surf
"The Solid Gray Adult backpack is built to make a statement."
---
UNBOXING VIDEO'S
Unboxing video of the gray SOLID GRAY® backpack by Oleksandra Rose.
"Bitch i don't need a demo"
Unboxing video of the white SOLID GRAY® backpack by Jose Zamacona
Unboxing video of the black SOLID GRAY® backpack by Yonel
---
RELATED ARTICLES
A few highlights of magazine publications.
A compilation of video appearances across different media (no reviews 🙂 )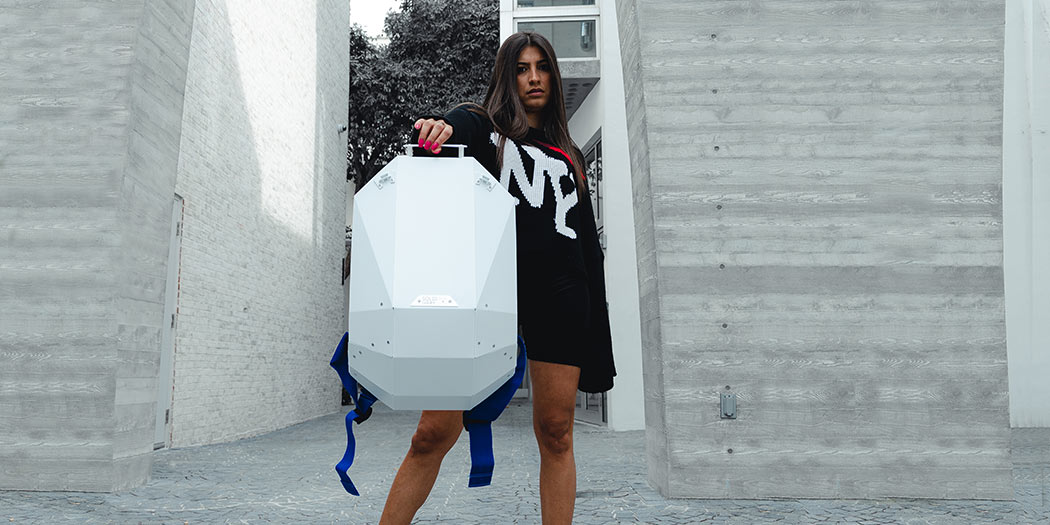 Tell us what you think!
Have you wrote a review or made an unboxing video that you'd like to share? Awesome! Send us a link and we'd be happy to share it.
Are you a customer and would you like to provide a recommendation? Awesome! Please share your recommendation with our facebook page. Thanks!
Please note that all reviews are made by each person's own initiative. SOLID GRAY® has not sponsored or payed any of the persons reviewing their backpack.