A helpful list with SOLID GRAY® backpack reviews.
Are you looking for a review of the SOLID GRAY backpack? Do you want to know if it's really that durable? Is it really such a great backpack in practice? And how helpful is the customer support? Than look no further!
Here you'll find a list with various reviews that should give you a decent user impression of the SOLID GRAY® backpack.
CUSTOMER REVIEWS
Customer reviews on Facebook.
"Got my Solid Gray for more than four years now and it's still the backpack I use everyday. Strong, durable, lightweight. Great conversation starter and perfect for a designer."

"Very cool bag, and amazing after purchase service with the team, thanks a lot!"

"I've had my original model for six years now and it's been my everyday bag for many semesters of college and traveled with me across multiple states and the damn thing's still kicking."
COMPANY REVIEWS
The Aluminium backpack reviewed by "the Manual".
"It's a stark, in-your-face design that recalls the hyper-modern future depicted in Ghost in the Shell."
The SOLID GRAY® collection reviewed on Yanko Design.
"Did I mention earlier how badly I want this??"
The POLYMER backpack reviewed by Globo Surf
"The Solid Gray Adult backpack is built to make a statement."
UNBOXING VIDEO'S
Unboxing video of the gray SOLID GRAY® backpack by Oleksandra Rose.
"Bitch i don't need a demo"
Unboxing and review of the black SOLID GRAY® Backpack by Andrew
"I've been waiting for this for a while! … I've done a lot of research about it"
Unboxing video of the white SOLID GRAY® backpack by Jose Zamacona
RELATED ARTICLES
A few highlights of magazine publications.
A compilation of video appearances across different media (no reviews 🙂 )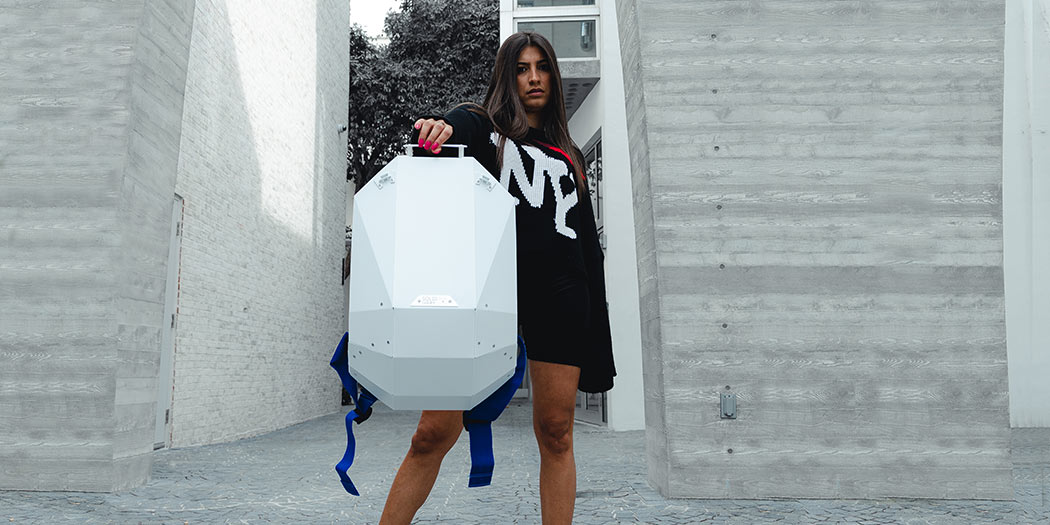 Tell us what you think!
Have you wrote a review or made an unboxing video that you'd like to share? Awesome! Send us a link and we'd be happy to share it.
Are you a customer and would you like to provide a recommendation? Awesome! Please share your recommendation with our facebook page. Thanks!
Please note that all reviews are made by each person's own initiative. SOLID GRAY® has not sponsored or payed any of the persons reviewing their backpack.